Harry Castle, DDS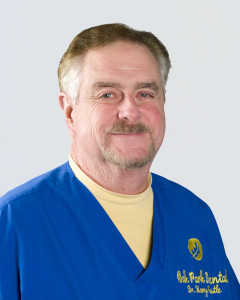 With more than 40 years' experience, Dr. Harry Castle is qualified to provide comprehensive dental services for the entire family. As the first dentist in Louisiana to be accredited by the American Academy of Cosmetic Dentistry (AACD), Dr. Castle joins a prestigious group of over 300 dentists to receive this distinction.
To earn the accreditation, Dr. Castle completed nearly 400 hours of specialized training and perfected five separate, cosmetically enhanced smile techniques. The training process, which was finally reviewed by a national panel of dentists who were already accredited in the AACD, took nearly three years to complete.
While the AACD has more than 6,000 members from around the world, it is not uncommon for the organization to accredit only a handful of dentists each year.
As a result of his orthodontic study, Dr. Castle has developed InstaSmile, an orthodontic technique to straighten teeth within three to six months. Ideally suited for adults, the InstaSmile technique can also be used in conjunction with a teeth whitening application.
A father of two and a Lake Charles native, Dr. Castle is a graduate of Lake Charles High School and Loyola University's School of Dentistry in New Orleans. He also attended Louisiana State University in Baton Rouge, where he studied business administration, and McNeese State University, where he completed his pre-dental courses.
Following graduation from dental school, Dr. Castle served as a captain in the United States Army Dental Corps, where he cared for Vietnam-era soldiers, doctors and nurses at Modigan General Hospital in Tacoma, Washington. Upon his return to Lake Charles in 1970, he opened a private practice in family dentistry. His practice has grown and expanded every year. His newest office, Oak Park Dental South, opened in January 2002.
Dr. Castle is a member of the American Dental Association®, Louisiana Dental Association, Academy of General Dentistry, American Academy of Cosmetic Dentistry, American Orthodontic Society and International Association of Orthodontics.
---
Kyle Ferro, DDS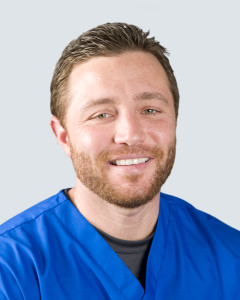 Dr. Kyle Ferro is a graduate of Louisiana State University, where he received a Bachelor of Science in biological sciences. He proceeded and earned his Doctorate of Dental Surgery from Louisiana State University School of Dentistry in 2010.
Growing up in New Orleans and Baton Rouge, Dr. Ferro is now a resident of Moss Bluff, Louisiana. He practices general dentistry and is currently a member of the American Dental Implant Association as well as the International Implant Dental Association. Dr. Ferro holds licenses to practice in both Louisiana and Texas and is devoted to continuing his education on implants and oral sedation. His commitment and personal belief to providing his patients with the best care possible make him a great member of our team here at Oak Park Dental.
When not practicing dentistry, Dr. Ferro is an avid hunter and fisherman and a big fan of the LSU Tigers.
---
Michael Hebert, DDS (Orthodontic Specialist)
Check back soon to meet Dr. Hebert!
---
Mai Tran, DDS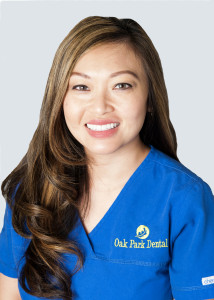 Dr. Tran is from New Orleans, Louisiana. In 2010, she graduated from Boston University Henry M. Goldman School of Dental Medicine. Dr. Tran's areas of expertise include general and aesthetic dentistry, including veneers, crowns and bridges, complete and partial dentures, endodontics, and teeth whitening. She is certified for BOTOX® and dermal fillers, including JUVÉDERM®. She also speaks Vietnamese. Dr. Tran works closely with her patients to provide comprehensive care and education on proper oral hygiene and health care.
---
Jack Daigrepont, DDS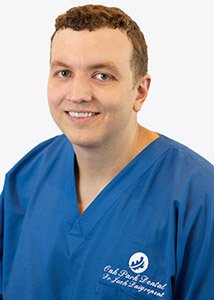 Dr. Jack Daigrepont was born and raised Marksville, Louisiana. He graduated from Louisiana College with a Bachelor of Science in Biology and received his Doctorate of Dental Surgery from Louisiana State University School of Dentistry in 2016.
Dr. Daigrepont lives in Lake Charles with his wife, Deanna, whom he met while attending college. He enjoys fishing, traveling, and scuba diving in his spare time and is an avid LSU and Saints football fan. Jack is excited to continue his practice of dentistry at Oak Park Dental